Discovering American Caviar: Sustainable Luxury from the Depths of the Sea
Introduction
American caviar has become a sought-after delight among discerning food enthusiasts, offering a sustainable and diverse alternative to its Caspian Sea counterparts.
With a variety of species and flavors, American caviar has captured the attention of caviar connoisseurs worldwide. In this article, we delve into the world of American caviar, highlighting its sustainable production methods, exceptional quality, and tantalizing flavors.
Join us as we embark on a journey through the depths of the Mississippi River and beyond, discovering the treasures that make American caviar a true culinary indulgence.
Sustainable and Diverse American Caviar
Unlike the overexploited Caspian Sea sturgeon, American caviar is sourced from fish species abundant in the fertile waters of the Mississippi River and other regions. This sustainable approach ensures the long-term health of these ecosystems while providing a delectable caviar experience.
American caviar encompasses a rich diversity of options, ranging from the vibrant and fresh taste of salmon roe to the exquisite paddlefish caviar, with its firm texture and complex flavor profile. By embracing a wide range of species, American caviar offers a kaleidoscope of tastes and textures to please the most discerning palate.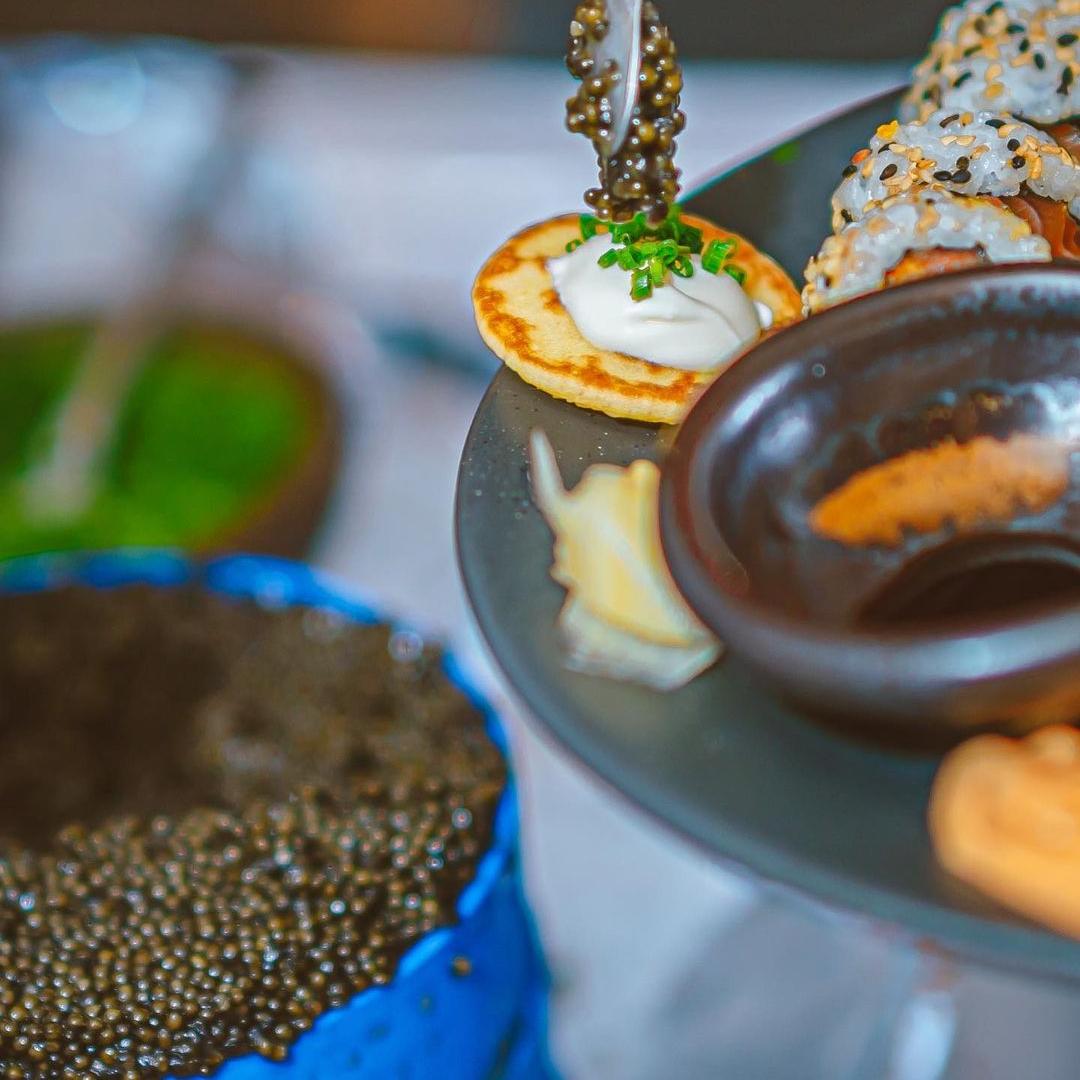 Uncompromising Quality and Flavor
One of the hallmarks of American caviar is its unwavering commitment to quality. Each delicate pearl represents the dedication and expertise of producers who carefully nurture the fish and harvest the eggs at the peak of perfection.
The result is a caviar with a firm texture that bursts with flavor. Whether it's the buttery smoothness of beluga or the briny richness of sevruga, American caviar satisfies the most refined tastes. The fresh and exquisite flavor profiles, ranging from mild to robust, demonstrate the skillful craftsmanship that goes into every batch of American caviar.
Indulging in American Caviar
To fully appreciate the nuances of American caviar, it is essential to serve it with care.
A pearl spoon, made from the finest mother-of-pearl, is the ideal utensil to ensure the delicate flavors remain untainted. Gently scoop a small amount of caviar and let it rest on your tongue. Allow the flavors to unfold, savoring the fresh taste and the captivating texture.
Each bite is a sensory experience that transports you to the depths of the sea, revealing the true essence of American caviar.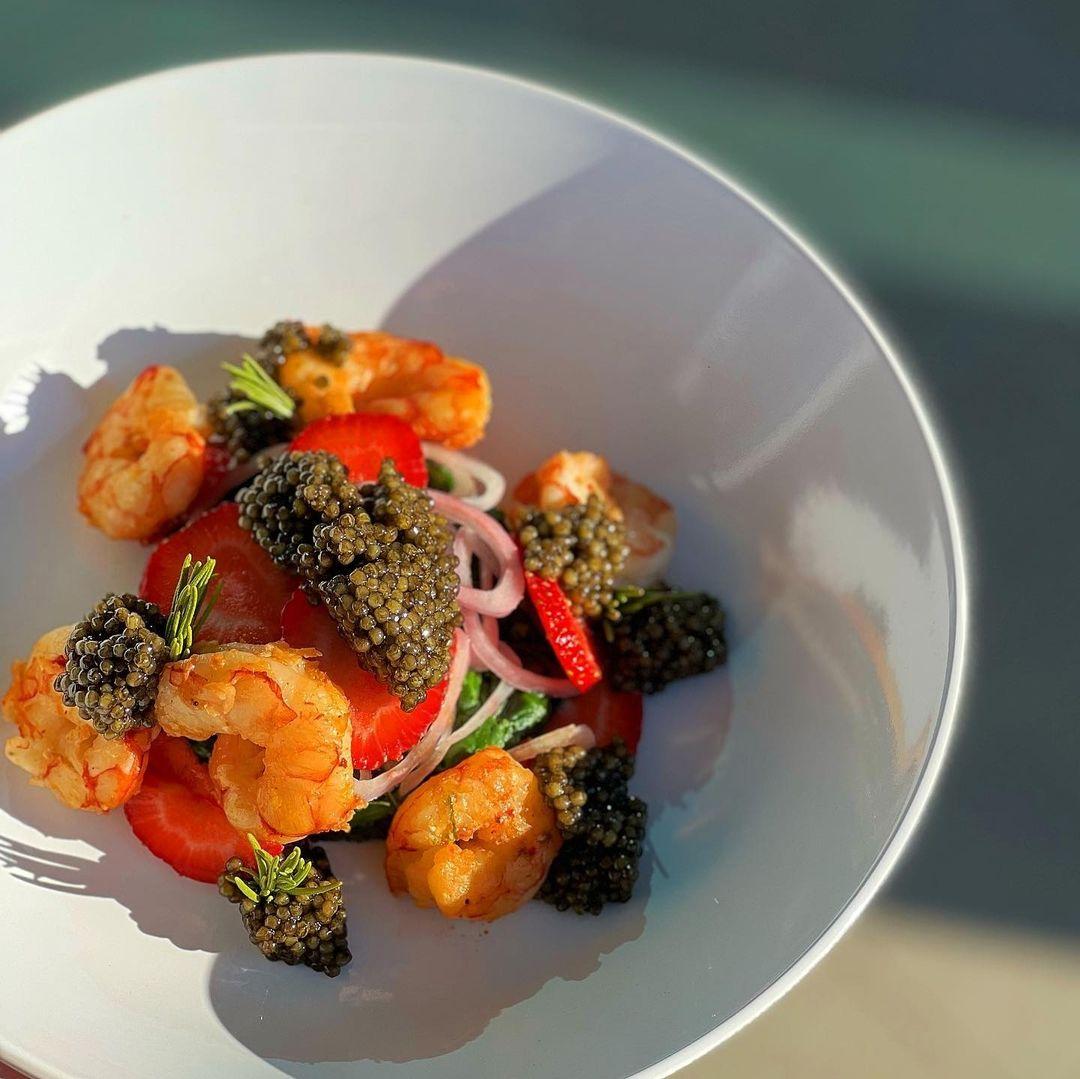 FAQs about American Caviar
What makes American caviar sustainable caviar?
Sustainable caviar refers to caviar that is produced using methods that prioritize the long-term health and viability of the fish species, their habitats, and the overall ecosystem. It involves responsible harvesting practices that avoid overexploitation and take into consideration the conservation of sturgeon and other fish populations.
American caviar is sustainable because it is sourced from fish species abundant in regions like the Great Lakes and the Mississippi River. This approach ensures the long-term health of ecosystems and promotes responsible harvesting practices.
What distinguishes domestic caviar from other varieties?
Domestic caviar refers to caviar produced within the United States. It offers freshness, traceability, and the opportunity to support local producers while enjoying the highest quality caviar.
How can I find the best American caviars?
To find the best American caviars, look for reputable sources with a wide selection. Consider flavor profiles, texture, and quality. Choose from trusted producers that prioritize sustainability and deliver caviar with exceptional flavor, texture, and consistency.
Are all American caviars of the same quality?
No, the quality of American caviars can vary. Look for American caviars from renowned producers known for excellence, sustainable practices, and meticulous handling of eggs to ensure the highest quality caviar.
What are the advantages of American caviars with smaller grains?
American caviars with smaller grains offer a delicate experience with bursting flavor and a smooth, luxurious texture. They provide a refined and subtle profile, perfect for those seeking a unique caviar tasting experience.
Can American caviar rival renowned sturgeon caviar?
Absolutely! American caviar, with its commitment to sustainable practices and focus on the highest quality, offers a diverse range of flavors and textures. It stands tall among the best caviars, including those derived from sturgeon species.
Discover our exquisite collection of caviar accessories, featuring essentials like the Mother of Pearl Spoon, Insulated Tote Bag, Tin Opener, and more. Elevate your caviar experience with these meticulously crafted tools designed to enhance the pleasure of indulging in this luxurious delicacy.
Conclusion
American caviar stands as a testament to sustainable practices and unparalleled quality. Its diverse flavors and textures make it a top choice among caviar connoisseurs. If you're ready to embark on a gastronomic adventure, we invite you to explore the best caviar collection.
Indulge in the luxuriously sustainable and flavorful experience of American caviar, and elevate your culinary journey to new heights. Visit sterlingcaviar.com to discover our exquisite selection today.
Check out our most popular content