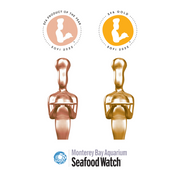 Leading the Industry
Award-Winning Caviar
Royal Caviar won both the Gold Award in the Seafood Category and Product of the Year Award in Specialty Food Association - sofi™ Awards 2022. Sterling Caviar white sturgeon is recognized by Monterey Bay Aquarium as a Seafood Watch "Best Choice".
SHOP NOW
As Seen On
Top 5 Reasons to Experience Sterling Caviar
1. Michelin Star Chef-Approved
A favorite among the chefs and connoisseurs alike and widely used among Michelin Star restaurants.
2. Perfect for Special Occasions
The culinary versatility is the perfect treat for the occasions like birthdays, anniversaries, and holidays.
3. The Highest Complexity Palate
The Sterling Supreme Caviar has a combination of hazelnuts and earthy tones, giving way to velvety finished and sure to pleasure caviar lovers.
4. Sustainably Farmed & Raised
We only use white sturgeon roe and salt in our caviar. Our caviars are antibiotics or hormones free.
5. Proudly Made in the USA
For over 30 years, as the oldest sturgeon farm in the North America, we've been producing America's Finest Caviar, while also leading research for sturgeon preservation.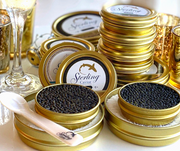 Caviar Shop
Find Your
Sterling Caviar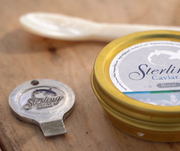 Accessories
Explore Our
Accessories
The American Made Caviar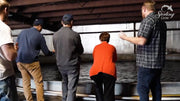 The first and oldest sustainable sturgeon farm in North America for over 30 years.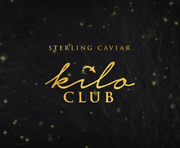 Kilo Club
Kilo Club is the only caviar club that delivers sustainable caviar, fast and fresh, direct from the farm to your door! Join the Sterling Caviar Kilo Club to have your caviar delivered direct from the farm to your door all year long.
Join Now
Phillip Tessier
Caviar Tasting Guide