Description
Can't decide whether to buy the Royal or Supreme-grade White Sturgeon caviar? Get both in one ultimate bundle! That's the perfect way to experience the best of Sterling Caviar.
With Sterling Royal, you and your guests will be treated to a creamy mouthfeel preceded by a buttery flavor, complete with the mildly sweet and salty aromas of sea air. Sterling Royal has become an all-time favorite of connoisseurs and novice caviar lovers alike. Don't miss out on its delectable taste; get Sterling Royal in solo or through a bundle for extra savings. 
The same goes for Sterling Supreme. This must-taste White Sturgeon caviar is known for its large and firm-to-very-firm eggs and a unique combination of earthy tones and hazelnuts. It also has a velvety finish that will likely please anyone who takes a scoop of it or pairs it with blinis or crackers. It's the perfect food to serve at your next dinner party at home or at any special event. 
Treat yourself and your guests like royalty with the best of Sterling Caviar. Combine Royal and Supreme caviar in one bundle not only for huge savings, but also for the best caviar-tasting experience! Place your order for Royal & Supreme bundles today.
FAQs
What is your return policy?
If you are not satisfied with your order, please let us know within 24 hours and we will arrange to pick up and replace your order. Your happiness is our top priority.
What does your caviar taste like?
Sterling White Sturgeon caviar is best known for its buttery creaminess, light nutty flavor, and hints of crisp seawater.
What is the best way to store my caviar?
Caviar is extremely delicate and, as such, is highly perishable. Caviar should be stored in the coldest part of your refrigerator (32° F-35° F / 0° C-1.67° C). Depending on the style of your refrigerator, this is typically in the back and may be on the top or bottom shelf but never in the door. Pro tip: Look for the vent – the spot where the coldest air is being forced into your refrigerator. Never freeze your caviar.
How do I open my tin of caviar?
Grasp tin opener on the larger, oval side between thumb and index finger. Insert smaller, non-oval side of tin opener into space where lid and bottom of the tin meet. Pressing the opener against the tin and moving along the diameter, twist opener back and forth to separate the lid from the bottom of the tin until you hear a "pop." Lift the lid and enjoy!
How long will my caviar last?
Caviar is extremely delicate and, as such, is best consumed within 24 hours and up to 48 hours of opening. Unopened and properly refrigerated, your caviar will last up to 4 weeks.
Can you trace your white sturgeon fish and caviar?
Sterling Caviar stands behind all our products with full traceability, from the farm to your table. Sterling aquaculture and processing meet the standards for legal international trade in caviar and sturgeon products. We hold a current import / export permit and adhere to the requirements of the Convention on International Trade in Endangered Species in all our export transactions.
Customer Reviews
Write a Review
Ask a Question
02/11/2022
Excellent Caviar
Excellent customer service and fast shipping
Nicky G.

United States
02/08/2022
Best Gift Ever!
Birthday Gift for my Wife - arrived in excellent condition, exactly on time ...and she completely loved both the look and the taste of the caviar. She has high standards - Great job!!
Peter G.

United States
02/04/2022
Excellent
Excellent product the only draw back was Fed Ex they were a day late in delivery but I had planned on it being delivered a day early so it worked out but I was nervous
nicholas c.

United States
01/28/2022
caviar
so far so good easy transaction
barbara g.

United States
01/23/2022
Royal and Supreme bundle a delightful surprise
We got the smallest bundle but it was a LOT of caviar for 3 people, even caviar lovers! and we enjoyed comparing the two different types side by side, very much. It made for a very special edition of our Food Club (three people, because very exclusive club).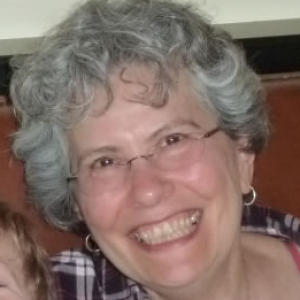 LN
Lisa N.

United States
01/15/2022
Delicious
Excellent customer service and fast shipping.The caviar is simply delicious.A must try.
Jeffrey S.

United States
01/14/2022
Always a Great Experience!
I've been ordering from Sterling for years. The caviar is always excellent and the ease and consistency of ordering and arriving at my house has never disappointed. 100% my go to for caviar.
Josh Y.

United States
01/11/2022
Excellent quality
Ordering the caviar is very simple and it has always arrived on time and in perfect condition. The texture is beautiful and the caviar is delicious, not overly salty S with caviar of lesser quality. I very much appreciate that it is sustainably farmed.
Bruce D.

United States
01/09/2022
Terrific - I will be telling all of my friends
overall experience was great from ordering to receiving. I plan on ordering more in the near future!
Larry R.

United States
01/08/2022
Caviar for Christmas
I ordered several tins of caviar for our Christmas celebration. Everyone raved about how delicious the caviar was! Several guests had never eaten caviar before, and even they thoroughly enjoyed eating this special treat. I love your products and your mission. I will continue to purchase from you in the future.
Kerry M.

United States
Finding the right Caviar