Mother's Day Gift Guide: 3 Reasons Why Caviar is the Perfect Gift for Mom
There's just no one quite like Mom. And that's why when Mother's Day rolls around we want to find the perfect gift to return the love she deserves. If you're not familiar with caviar but want to make a great impression with family brunch or simply gifting it as a gift, you've come to the right place. Here, we have just the right reasons why caviar will be a perfect gift for Mother's Day!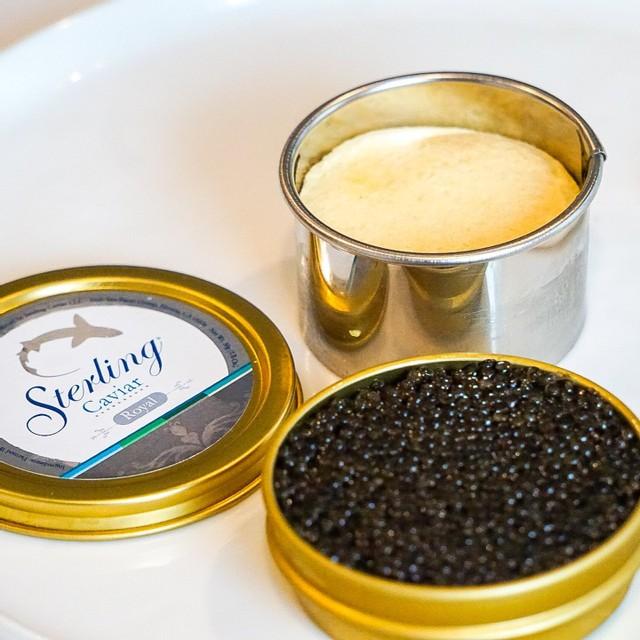 1. The undeniable charm of caviar
Caviar is the Rolls-Royce of culinary ingredients—it's rare, luxurious, and unique. The culinary rarity and versatility of caviar make it the perfect treat for special occasions like Mother's Day or other special celebrations. Caviar, especially when shared with others, is one that leaves a remarkable impression because it helps create many conversations and memories around the table. 
Pro tip: Before you shop for caviar, know what is and isn't caviar. Fish eggs are called roe; for instance, salmon eggs are known as salmon roe. Caviar is a type of roe, too, but it comes exclusively from the sturgeons, like Beluga, Kaluga, and White Sturgeon. Keep this in mind to remember the difference: all fish eggs are roe, but not all roe is caviar.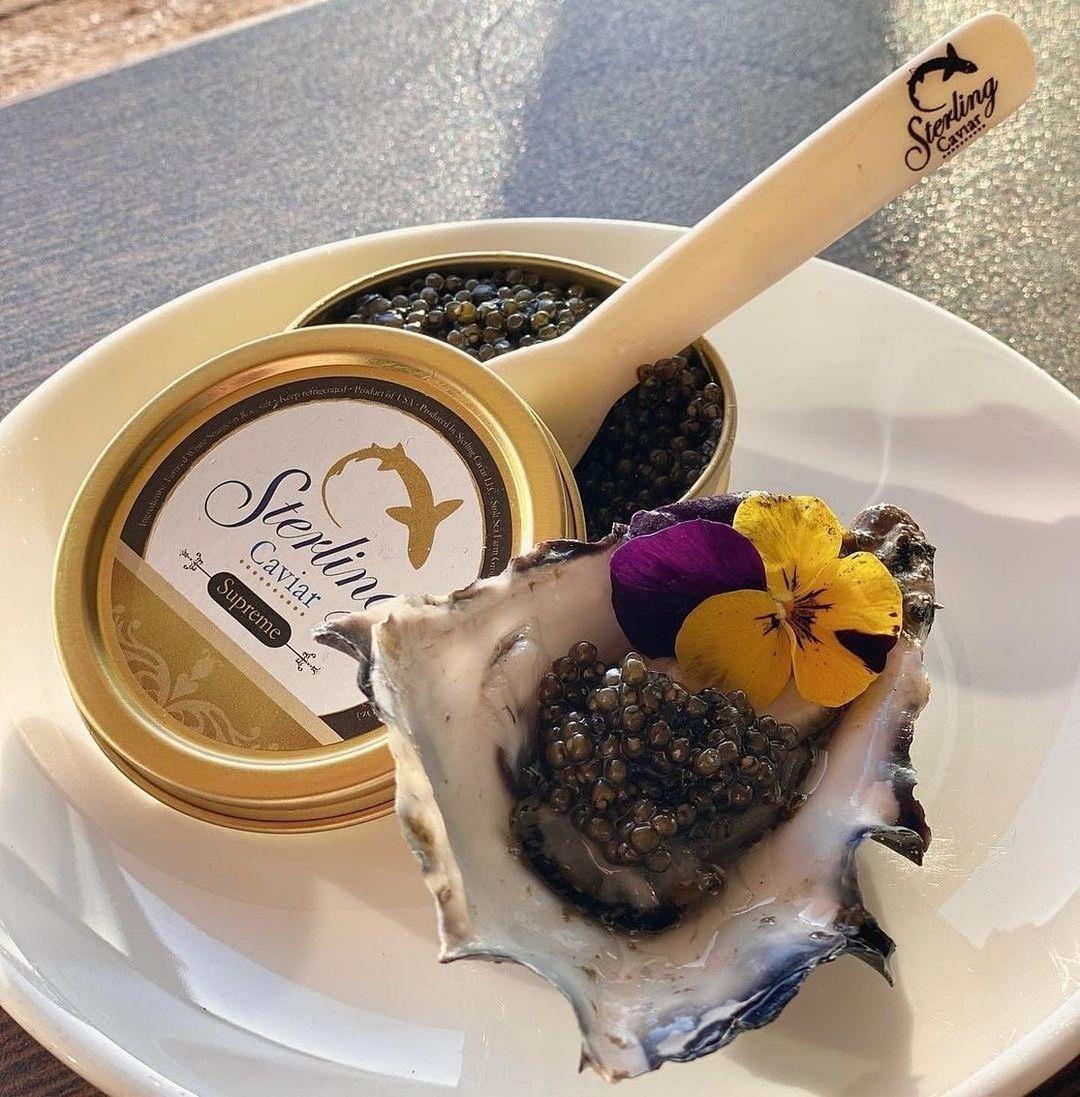 2. A simple way –yet special, to make new memories
Not all gifts can help you share a unique moment with Mom, but serving caviar will surely help creating memorable experience on her special day! Although considered as luxury item, pairing and serving caviar are surprisingly easy. 
When pairing caviar with other food items, always remember that caviar has complex flavors. You need to pick complementary items that won't overwhelm caviar's flavor profiles.
Pro tip: Try this classic pairing. Serve Sterling Caviar over blini with crème fraîche and fresh chives. It's a classic combo that will take you into a luxurious culinary experience.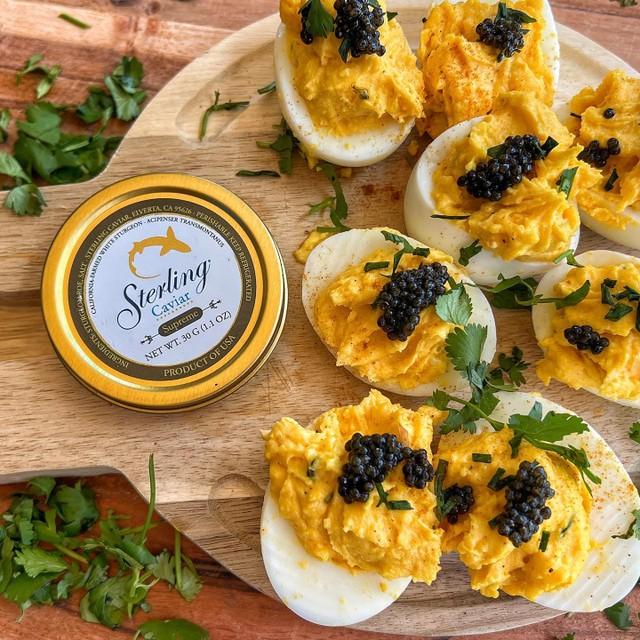 3. Suitable for all budgets, but speaks quality
When buying caviar online, you really don't want to settle for anything less when it comes to quality. Caviar has different quality and price point, depending on the quality of the fish roes. However when purchasing online, the best way to spot good quality caviar is through customer reviews.
Here at Sterling Caviar, we produce white sturgeon caviar. Our caviar is known for its buttery creaminess, incredibly light nutty flavor, velvety finish, and hints of crisp seawater. 
What to expect about our caviar: You'll enjoy a luxe combination of hazelnuts and earthy tones matched with buttery creaminess. Some of our caviars boast rare gold hues and large pearls that add a luxurious touch to any dinner table. We also have Classic-grade caviars that are a great starter into the caviar world. Whatever you choose, serving our caviar is a perfect way to treat your guests like royalty. The complex yet rich flavors of our white sturgeon caviar is also why Sterling Caviar has become a favorite brand among connoisseurs and chefs of Michelin restaurants. 
💡 Sterling Caviar farming practices: White sturgeon caviar is already one of the best caviars in the world. Still, we take it up a notch by keeping our harvest processes sustainable, ethical, and environmentally friendly. For over three decades, we've been producing America's finest caviar while also leading the research for sturgeon preservation. That's how we pay homage to the rarest ocean delicacy. Our caviars are free of antibiotics and hormones; we only use white sturgeon roe and salt. And because of our intricate farming, our caviar has a consistent quality and taste.

It's Time to Order Caviar! 
The culinary rarity and versatility of caviar make it the perfect treat for special occasions like anniversaries, holidays, birthdays, and corporate events. And if you want to have the finest caviar in the US, try Sterling Caviar. Apart from the complex flavors, Sterling Caviar has a unique combination of hazelnuts and earthy tones with rich, buttery, and velvety texture. Also, Sterling Caviar uses only white sturgeon roe and salt, keeping the natural taste intact. 
Treat your family, friends, and guests like royalty and serve caviar at your next party. And if you need high-quality caviar without breaking the bank, buy Sterling Caviar online today.