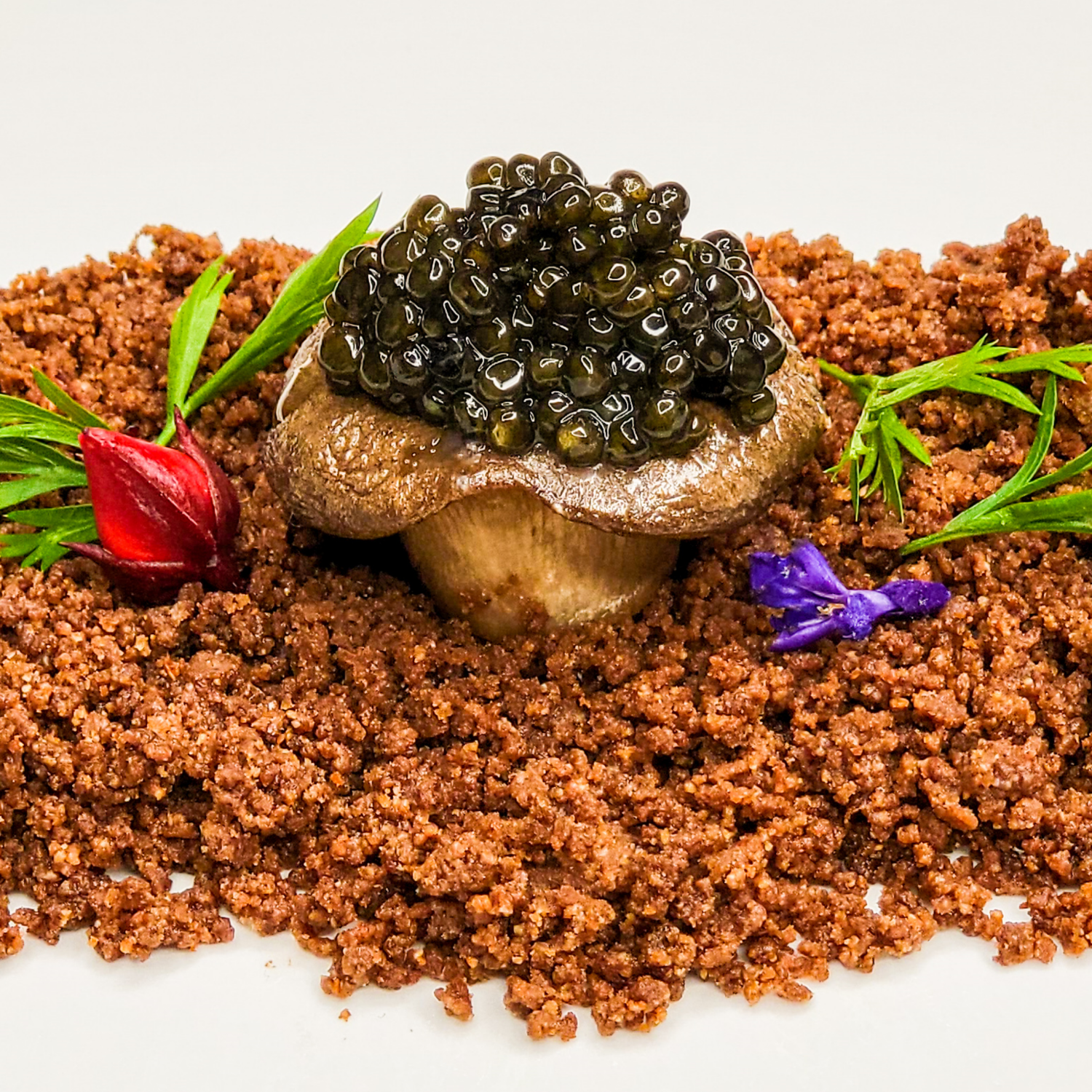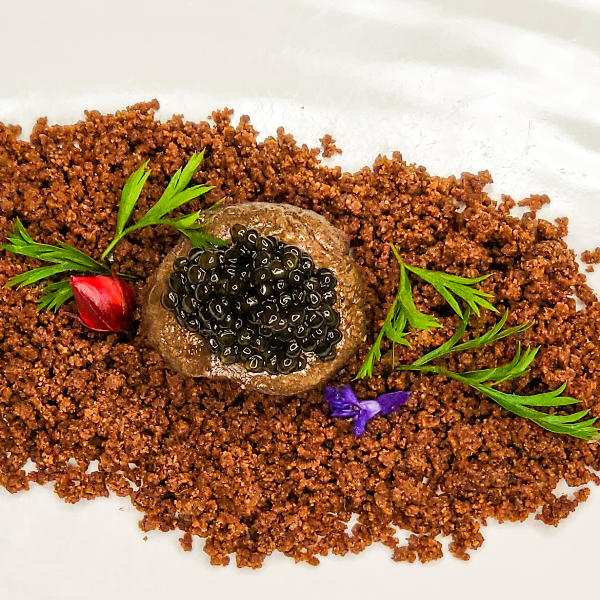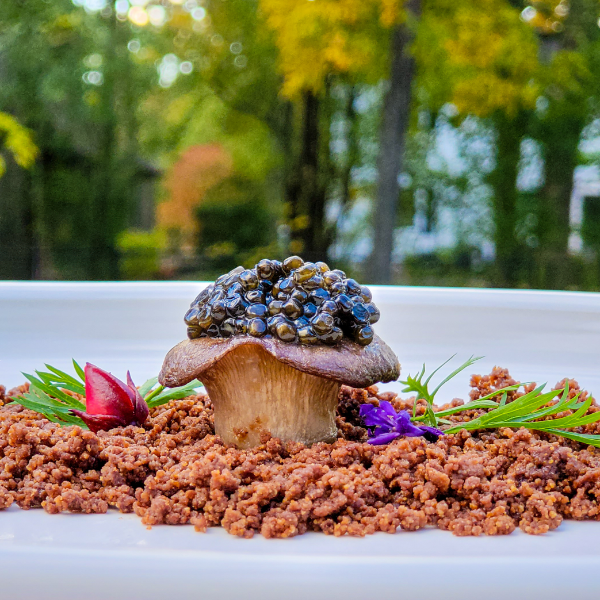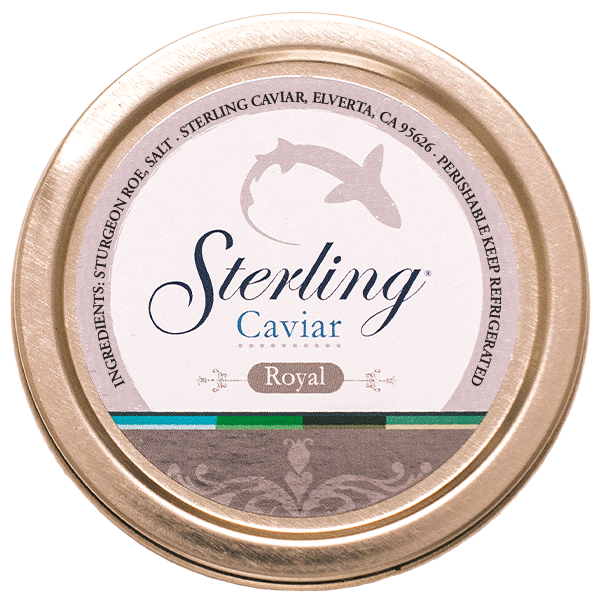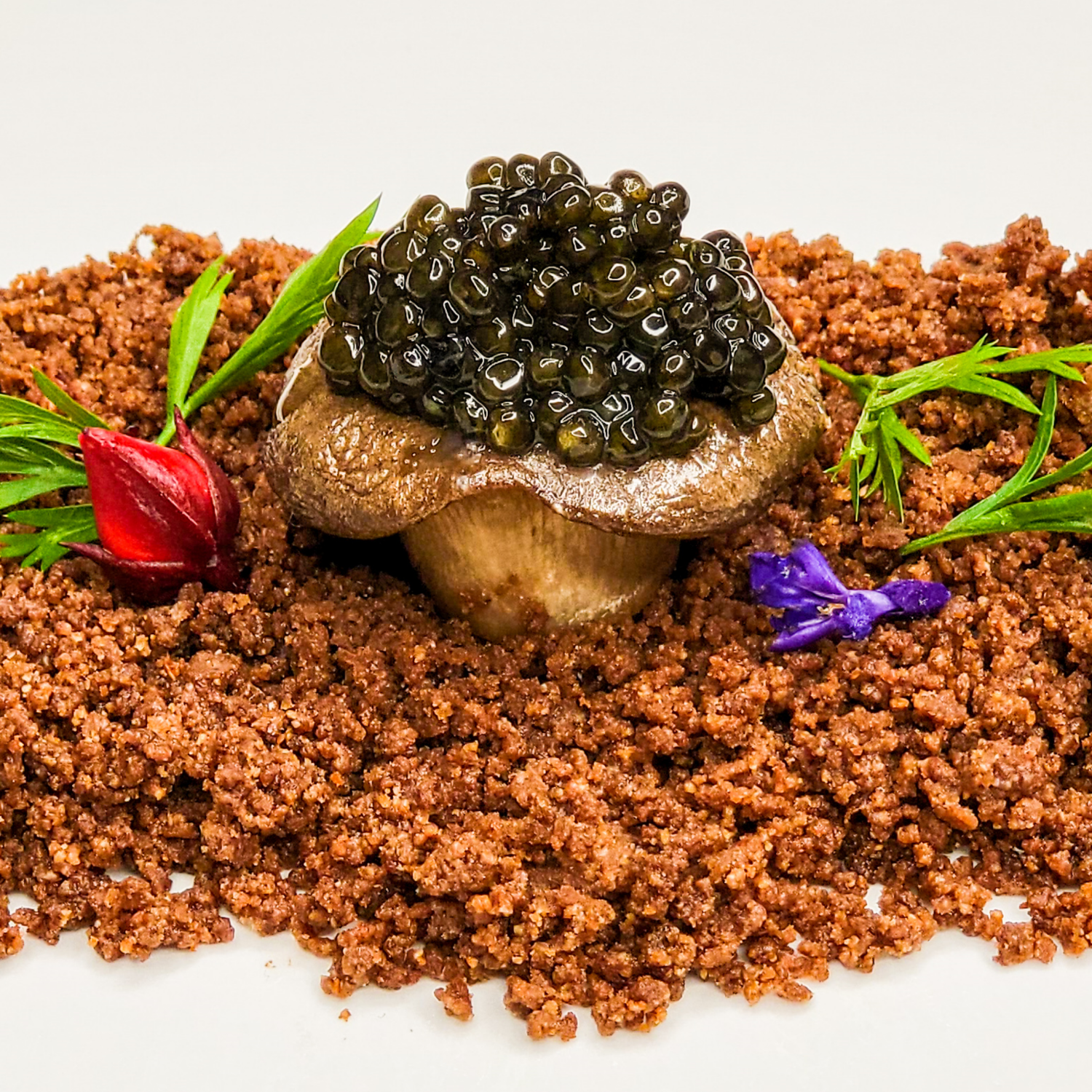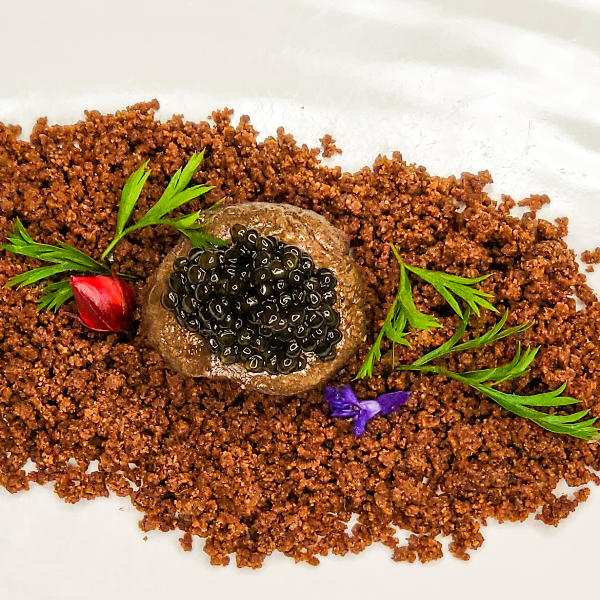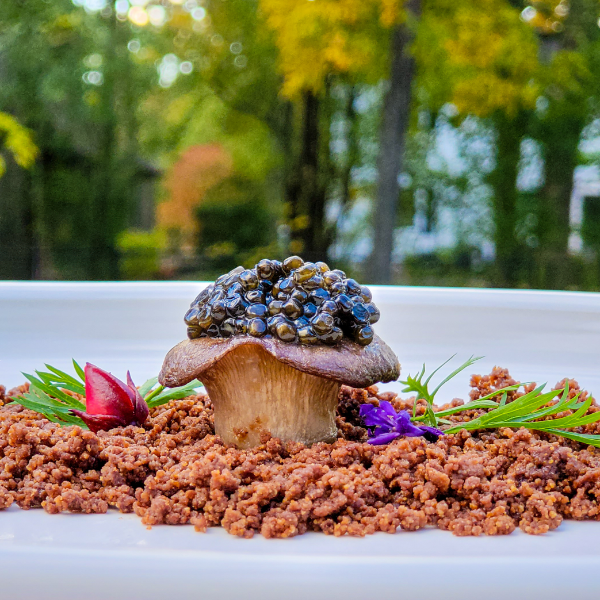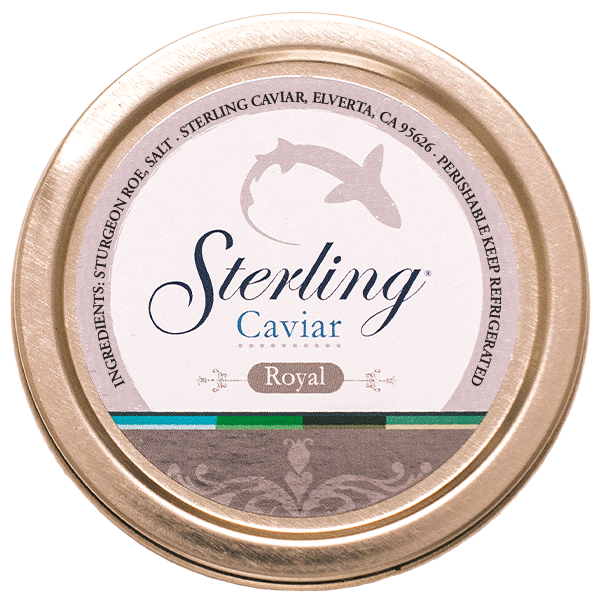 Oven-Baked Mushrooms with Royal Caviar
Serves 1
Ingredients
10 oz mashrooms
1 medium-sized onion
salt
Sterling Royal Caviar
Method
1. Preheat the oven to 200 ºC or 390 ºF.
2. Cut mushrooms in quarters, slice onion and keeping garlic cloves in shell, smash them slightly with a back of a water glass.
3. Mix mustard, 3 tablespoons olive oil and white wine vinegar. Add a pinch of salt and black pepper.
4. Arrange mushrooms, onion slices and garlic cloves on a baking tray. Sprinkle with the sauce and roast for 20 minutes.
5. Remove garlic cloves from shells, add the rest of olive oil and dice everything together with a Tupperware chopper or blender.
6. The mixture should have a grainy consistency of caviar. Season with salt and pepper to taste.
7. Serve over rye bread, crackers or Russian pancakes. Optional: sprinkle with chopped chives. Enjoy!
Chef's Profile
@a_food_dude a.k.a Food Gigolo
An innovative Chicago based home cook who creates his own recipes from scratch. He specialises in Italian, Spanish, Thai, French and American style food.
Chef's Social
Explore All Caviar Options