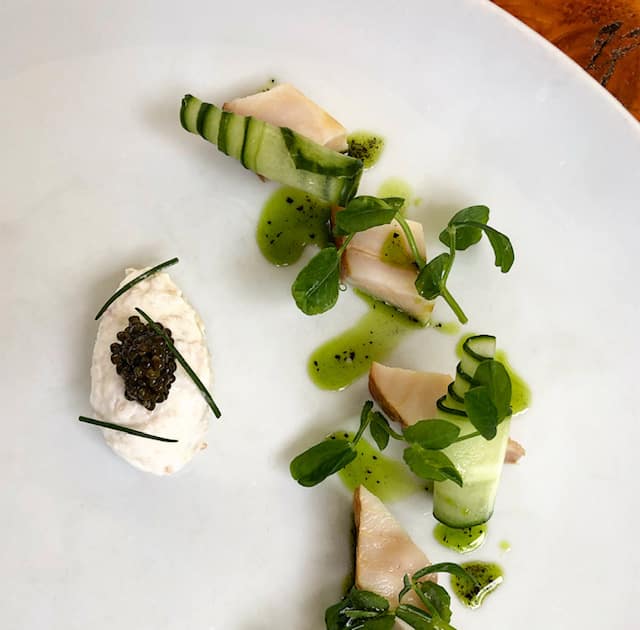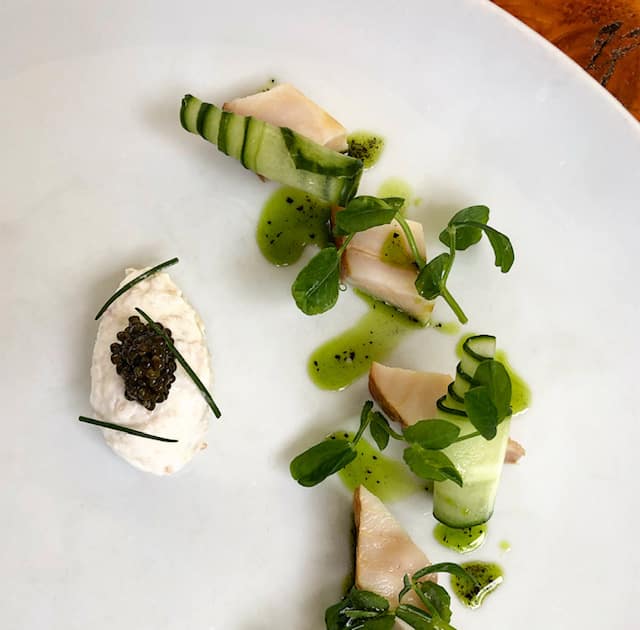 Smoked Sturgeon Salad
Serves 1
Ingredients
450 G Smoked Sturgeon
50 G Crème Fraiche
50 G Mayonnaise
1 bunch Chives, sliced
1 Lemon, zest and juice
Kosher Salt and Black Pepper to taste
Method
Flake the smoked sturgeon by hand into uniform pea-sized pieces.
Gently mix in the crème fraîche and mayonnaise until fully incorporated.
Add the chives, lemon juice and zest and season with salt and pepper to taste.
Notes
This salad is a great base for canapes, salads, and sandwiches. Add horseradish, dill, caviar or whatever the occasion calls for!
Finish with the beet vinaigrette around the plate.
Chef's Profile
Our brand ambassador, Chef Philip Tessier is a World-renowned American chef. He was the first American chef to place in the prestigious Bocuse d'Or tournament earning a silver medal for team USA. Later he went on to coach the 2017 American team. That year, the team took Gold.
Chef's Social
Explore All Caviar Options