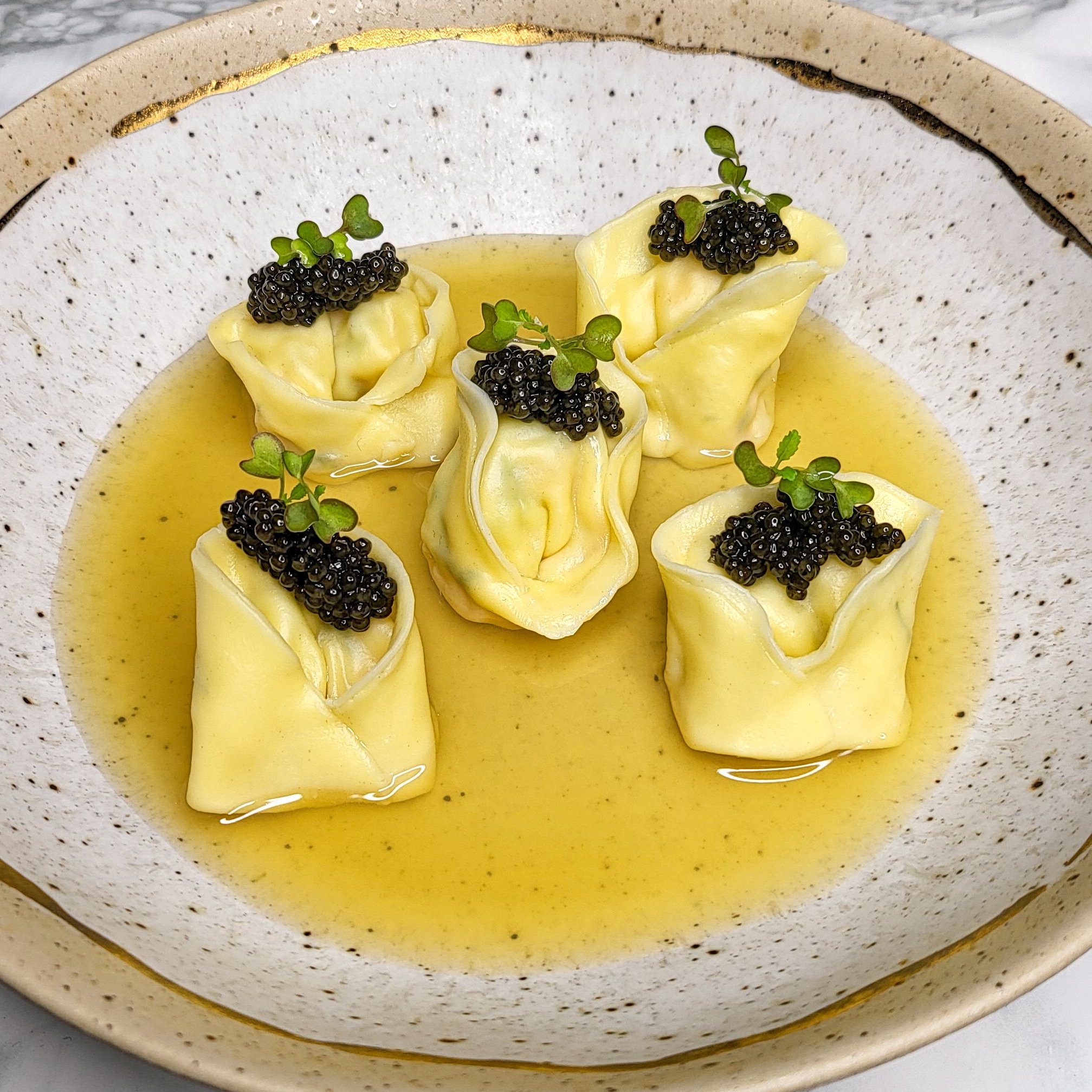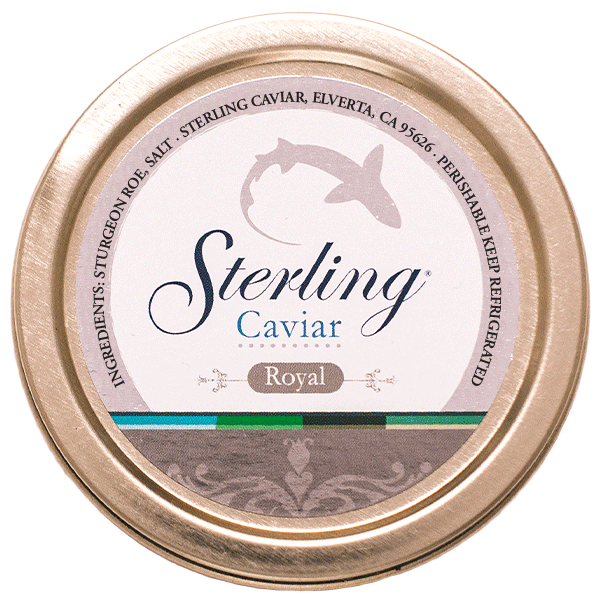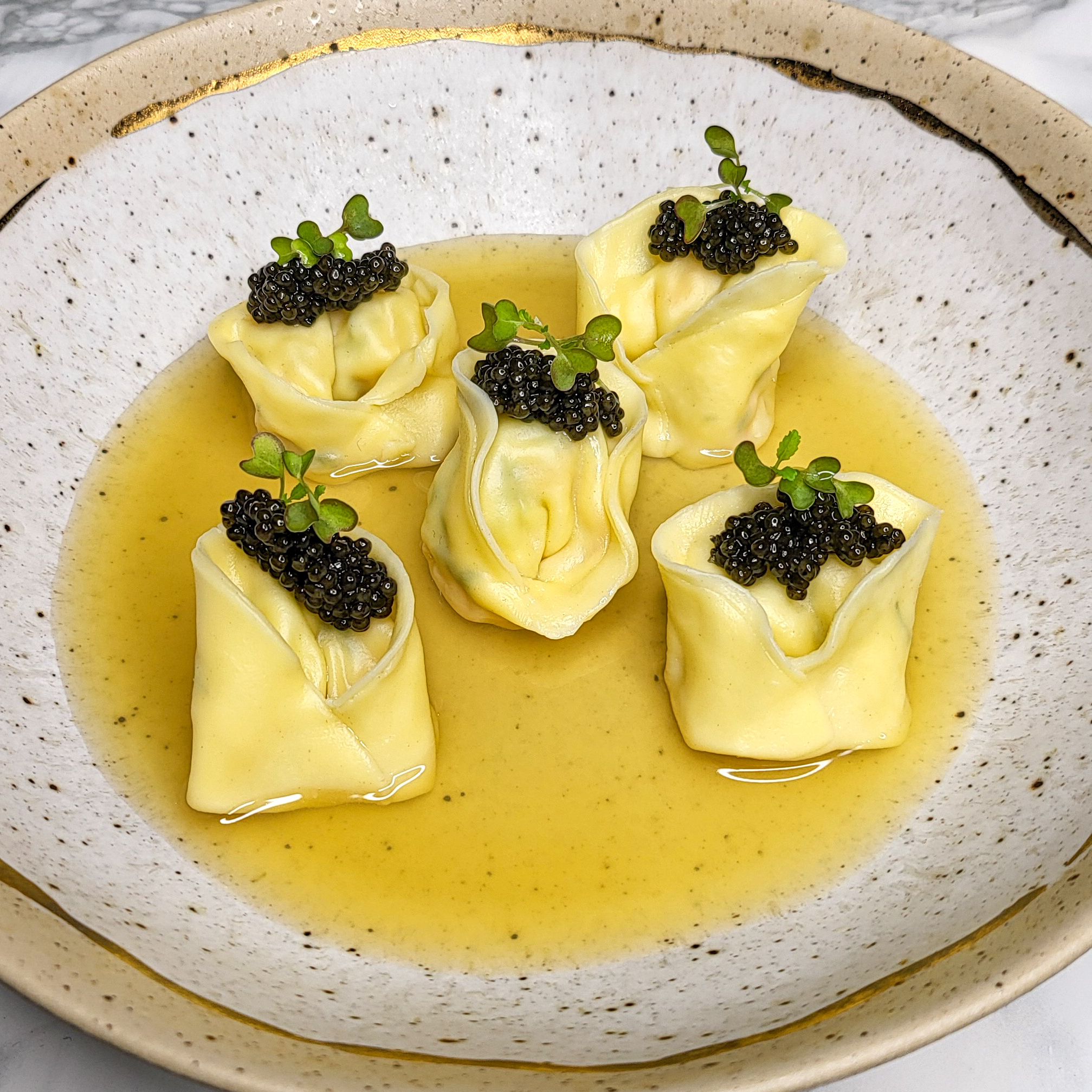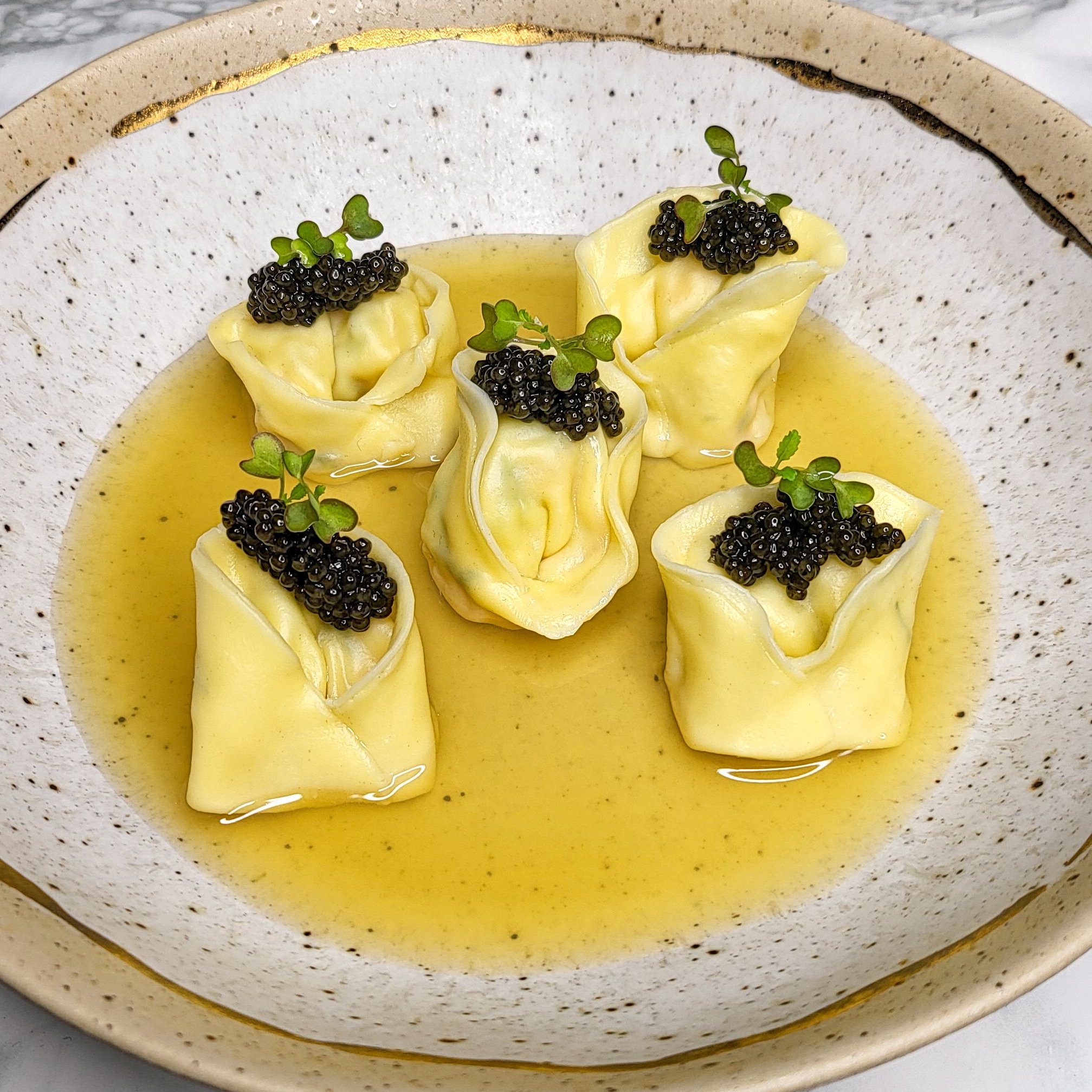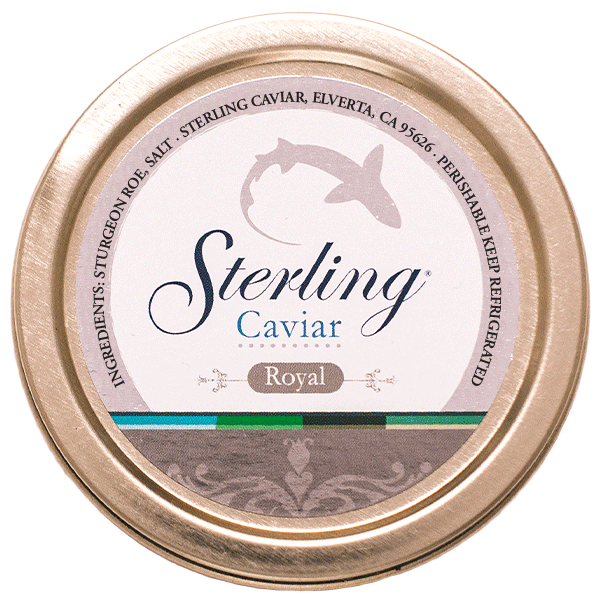 Shrimp, Fennel & Lemon Tortelloni + Shrimp Consommé
Serves 1
Ingredients
Pasta Dough
454g '00' Flour ( I use this vs All-Purpose for a smoother and silkier dough)

260g Egg, beaten
Shrimp Broth
1 Shallot, sliced
2 Garlic Cloves, Crushed
1 Small Head Fennel, Chopped
Shells & Head of 8 Large Shrimp - 2 Cups Total
4 Cups Water
6 Sprigs of Thyme
1 Bay Leaf
Splash of White Wine
Shrimp Filling
8 Large Shrimp, minced (shells and heads save for stock)
Zest of ½ Lemon
1 Tbsp Fennel Fronds, minced
Olive Oil
Salt
Directions: Mix all ingredients together with a splash of olive oil and pinch of salt.
Tortelloni
Pasta Dough
Shrimp Filling
Water
Method
Pasta Dough
Place flour on surface mounded high like a mountain. Then push out the flour to create a volcano. This is your well.

Add your eggs to the well and using a fork, slowly bring some of the flour into the eggs being careful not to break the walls.

As you incorporate more flour, the mixture will become thicker and thicker. Once the mix is stable enough, you can abandon the fork and just use your hands. You are looking for a dough that it firm and should not stick to your hands. Note - Not all the flour will be absorbed into the egg.

Once you have formed a ball, knead the dough for five minutes. This helps to build the gluten protein which allows pasta to maintain its shape and gives it the slightly chewy texture. Wrap tightly in plastic wrap and allow to rest for 15 minutes.
Tip – You will have leftover flour and bits of dough on your surface. Sift the dough bits out and keep the remaining flour to dust your board, rolling pin or pasta machine.
Shrimp Broth
In a medium saucepan over medium heat, sauté shallots and fennel in olive oil until soft.

Add shrimp shells and head and cook until they turn orange.

Add water, white wine, thyme, bay leaf and garlic. Simmer until reduced by half (~ 45 min)
Tip – Do not boil as this will result in a cloudy broth. If you find your broth is too cloudy, you can make an egg white raft to remove the impurities.
Shrimp Filling
Mix all ingredients together with a splash of olive oil and pinch of salt.
Tortelloni
Cut your ball into 4 equal parts. This recipe only uses two of the four parts.

For each part, use a rolling pin and form a small rectangle. On the widest setting of the pasta machine, roll your pasta one time. Fold into thirds onto each other and roll one more time at the same setting.

Continue to roll the pasta through the machine moving one setting narrower at a time until the pasta is between 1mm and 2mm.

Once the sheets are of the right thickness, using a 3 inch round cutter, cut circles into the dough.

In those circles, add 1 tsp of the shrimp filling.

Add a thin layer of water to the inside rim and fold the dough over to make a half moon. Then draw the tow corners together to form a rounded bonnet-shape. Press tight to seal. Toss with flour, and set aside on a well-floured baking sheet and cover.

To cook, add to well salted boiling water and cook for 3 minutes.
Tip – Gather the pasta scraps into a ball and use to re-roll for additional tortelloni.
Plating
Place five tortelloni in a bowl and pour consommé around ensuring that the liquid covers the bottom of the bowl.

Top each tortelloni with Royal Sterling caviar and some edible microgreens or flowers.
Chef's Profile
@a_food_dude a.k.a Food Gigolo
An innovative Chicago based home cook who creates his own recipes from scratch. He specialises in Italian, Spanish, Thai, French and American style food.
Chef's Social
Explore All Caviar Options